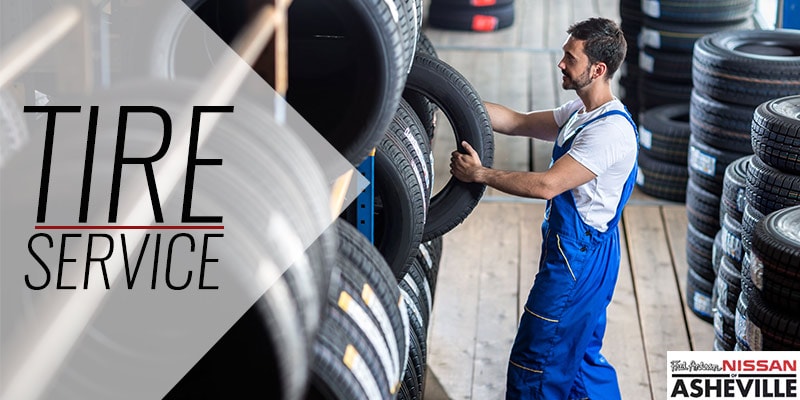 If your Nissan's tires are doing their job well, you might not be thinking about them. Ignoring them for too long can hurt your performance or cause an accident, though. To make sure your tires always work the way they should, stay on top of your regular tire service schedule.
The lifespan of the typical set of the tires is around five years with proper care. What does proper tire care look like? If you do the following, you should be able to keep up with any issues that arise with your tires:
Inspect the tire pressure once a month, ensuring that it's at the manufacturer's recommended level
Ask your Nissan service specialist to inspect tread levels during your oil change
Have your tires rotated every 5,000 to 8,000 miles
You can also protect the health of your tires by ensuring you only take your vehicle to Nissan service experts, like the team at Fred Anderson Nissan of Asheville, North Carolina. Schedule your next service appointment or reach out to us at (828) 475-2210.