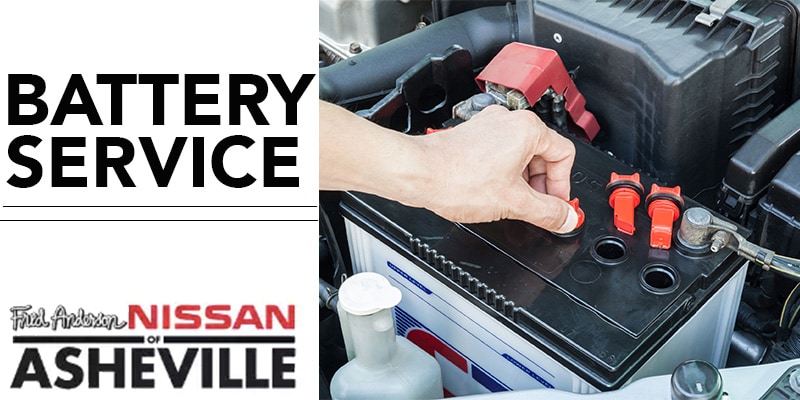 Anyone who has been left stranded with a dead car battery knows how important it is to keep up with battery maintenance. Make sure you can always rely on your Nissan to start by making sure you're not driving with a worn-out battery.
Most car batteries last between three and six years. We suggest you err on the side of caution and swap yours out every four years.
If your battery ever dies, you can jump it with a charger or another car. Make sure to follow the instructions in your user's manual closely to avoid injury. If you find you need to jump your car frequently, you probably need to retire your old battery or have your charging system checked.
Time to replace your battery? Schedule your Nissan battery service appointment with the team at Fred Anderson Nissan of Asheville. Make your appointment online, or contact us at (828) 348-6850.