Lease for only $195 per month for 36 months lease
or buy $21,576
or 0.9% APR for 60 months
Excludes tax, tag, title, license & $649 administrative service fee; VIN MN365168, MSRP $25805, Sale Price $24,422 (including $1750 Nissan lease cash), 36 closed-end month lease, $4582 down plus 1st month's payment due at signing, $0 security, with approved credit, $.18 per mile overage with 12k miles/year, $7020 total monthly payments; Purchase price requires approved credit and financing at standard rates through NMAC; Sales Price includes $2,500 Nissan rebates; 0.9% APR with approved credit thru NMAC based on $17.05/$1,000 financed, $0 down subject to credit approval; ends 5.03.2021
Only $199 per month for 36 months lease
or 0% APR financing
Excludes tax, tag, title, license & $649 administrative service fee; VIN MY252857, MSRP $20900, Lease Sales Price $20128; 36 month closed-end lease, 12k miles/year with $.18 per mile overage, $0 security, $3492 down plus 1st month's payment due at signing, $7164 total monthly payments; 0% APR with approved credit thru NMAC, $0 down subject to credit approval, up to 60 months based on $16.67/$1,000 financed;  ends 5.03.2021
Nissan Rogue Owners: Drive today just $212 per month for 36 months lease
or 1.9% APR for 75 months
Excludes tax, tag, title, license & $649 administrative service fee; VIN MC712656, MSRP $28710, Lease Sales Price $27559 (Includes $1,000 Nissan Rogue-to-Rogue lease loyalty rebate for qualifiers, customer must be a returning Rogue lease customer to qualify, see dealer for full details); 36 month closed-end lease, 12k miles/year with $.18 per mile overage, $0 security, $5108 down plus 1st month's payment due at signing, $7632 total monthly payments; 1.9% APR 75 Months with approved credit thru NMAC based on $14.15/$1,000 financed, $0 down subject to credit approval; ends 5.03.2021
MSRP $62,145
Only $51,445
Excludes tax, tag, title, license & $649 administrative service fee; VIN MN504173, MSRP $62145, includes $4,000 Nissan Cash Back, $6,700 dealer discount;  0% APR up to 84 months with approved credit thru NMAC based on $11.90/$1,000 financed, $0 down subject to credit approval; Ends 5.03.2021
As low as .99% APR for 60 months
or up to $750 Nissan Captive Cash
Plus 1-Year Complimentary Maintenance Plan
Excludes tax, tag, title, license & $649 administrative service fee; APR for well-qualified buyers based on $17.09/$1,000 financed through Tier 1 & Tier 2 on qualified MY16-MY20 Certified Pre-Owned Nissan Sentra, Altima, Rogue & Rogue Sport, $0 down subject to credit approval with approved credit thru NMAC; Nissan Captive Cash available on MY2016-MY2020 Altima Sentra and cannot be combined with other offers; See dealer for full maintenance details. Ends 5.03.2021
Only $250 per month for 36 months lease
or 0% APR Financing
Excludes tax, tag, title, license & $649 administrative service fee; VIN MN706747, MSRP $35600, Lease Sales Price $34447; 36 month closed-end lease, 12k miles/year with $.18 per mile overage, $0 security, $3507 down plus 1st month's payment due at signing, $9000 total monthly payments; 0% APR with approved credit thru NMAC, $0 down subject to credit approval, up to 36 months based on $27.78/$1,000 financed;  ends 5.03.2021
Own $0 Down $ 299 per month for 84 months
or 0.9% APR for 72 months
Excludes tax, tag, title, license & $649 administrative service fee; Offer not a lease, Ex VIN LL565571, MSRP $26500, Sales Price $21499 with $0 down with approved credit thru NMAC based on 84 months totaling $25,116 monthly payments; 0.9% APR with approved credit thru NMAC mutually exclusive for 72 months based on $14.27/$1,000 financed, $0 down subject to credit approval; ends 5.03.2021
Little to No Money Down!
Excludes tax, tag, title, license & $649 administrative service fee; $0 down subject to credit approval. Ends 5.03.2021
Given to the Top 10% of U.S. Car Dealers
Thank You to Our Customers!
New 2020 Frontier In-Stock & On Sale Now!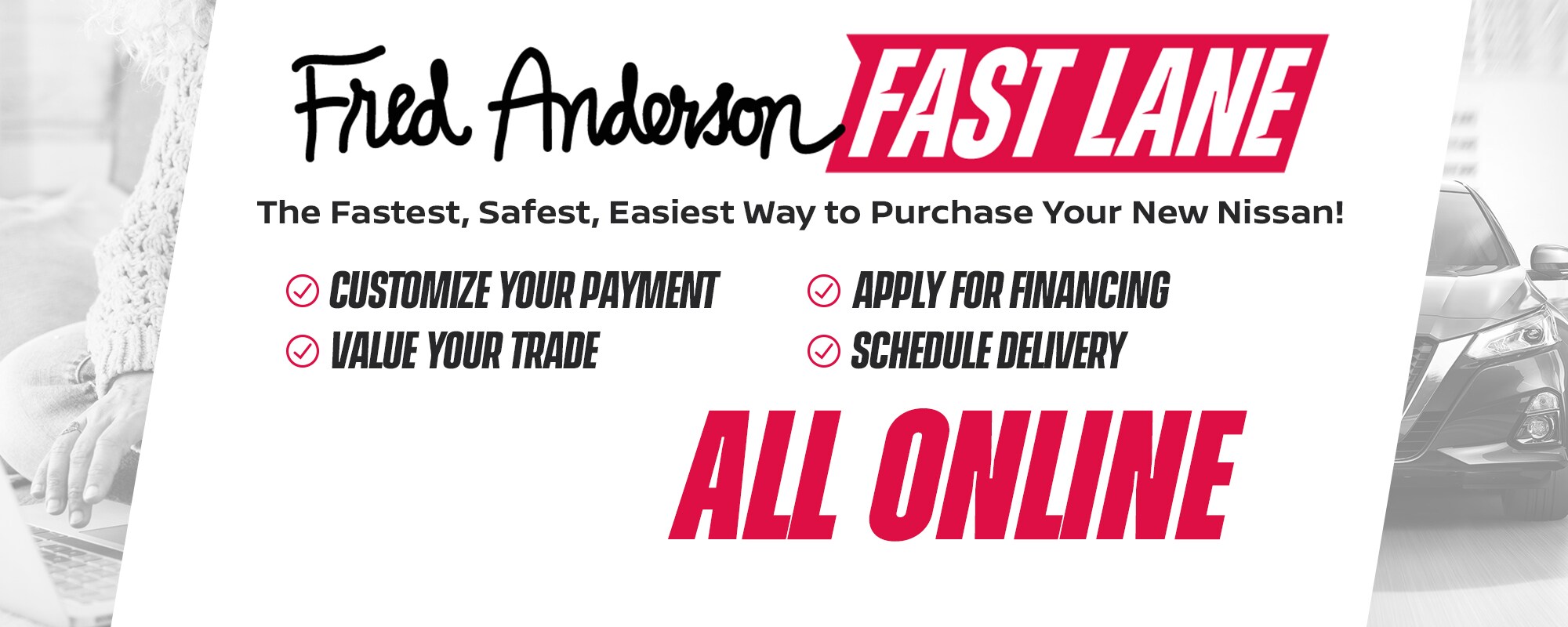 Fred Anderson Fast Lane
The Fastest, Safest, Easiest Way to Purchase Your New Nissan!
Customize Your Payment, Apply for Financing, Value Your Trade, Schedule Delivery
All Online!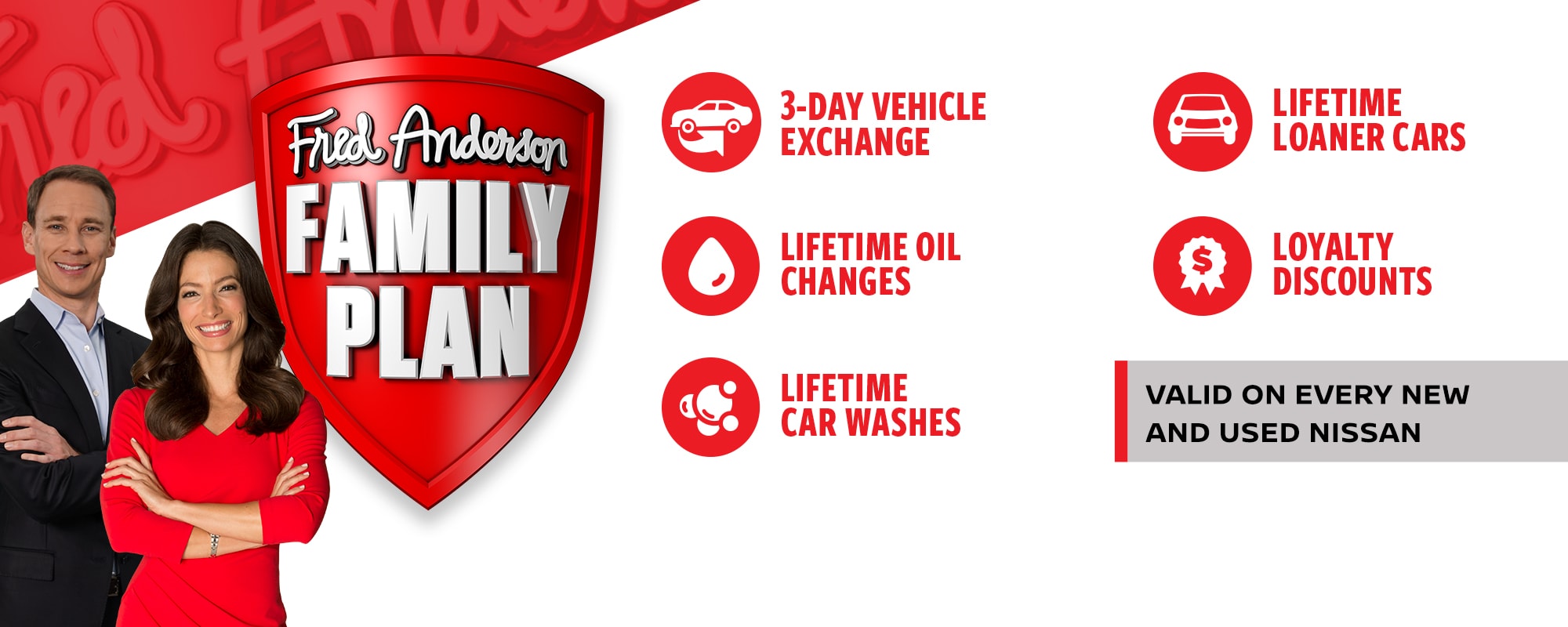 The Family Plan at Fred Anderson Nissan of Asheville, NC 
Valid on every new and used Nissan!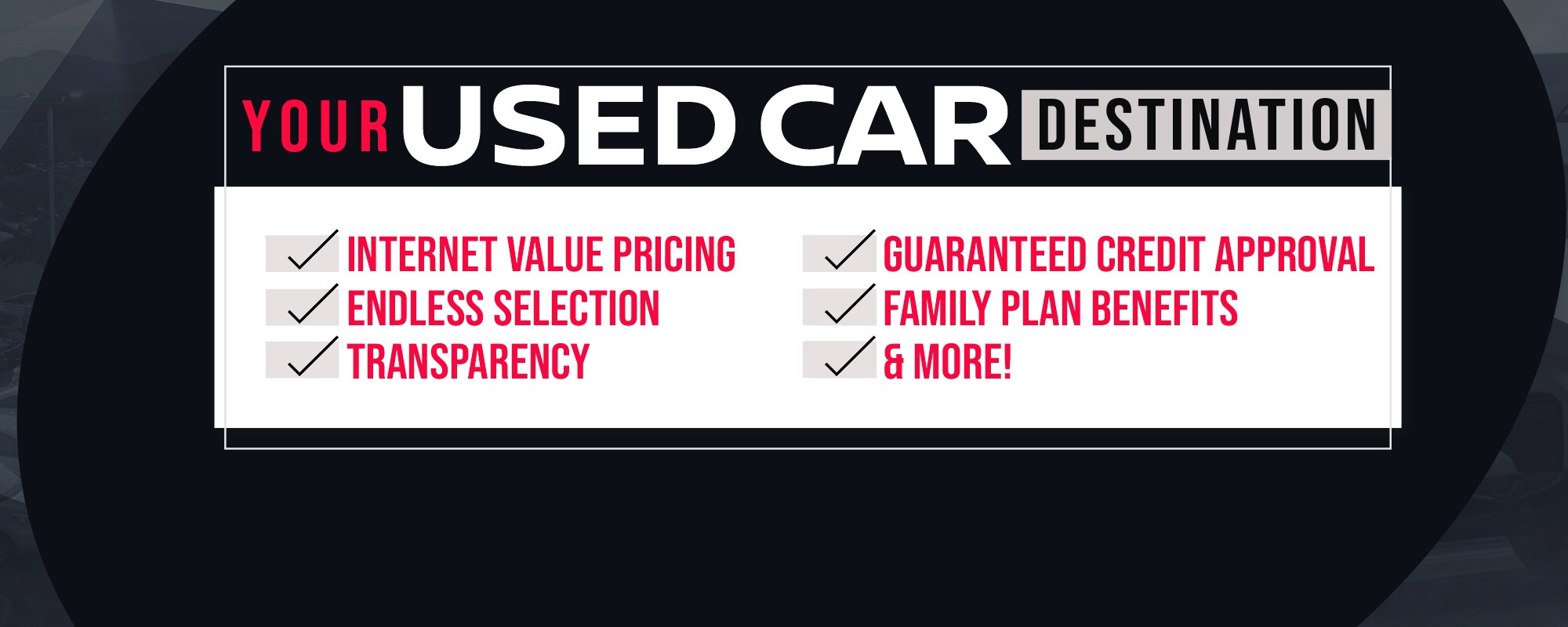 Your Used Car Destination in Asheville, NC!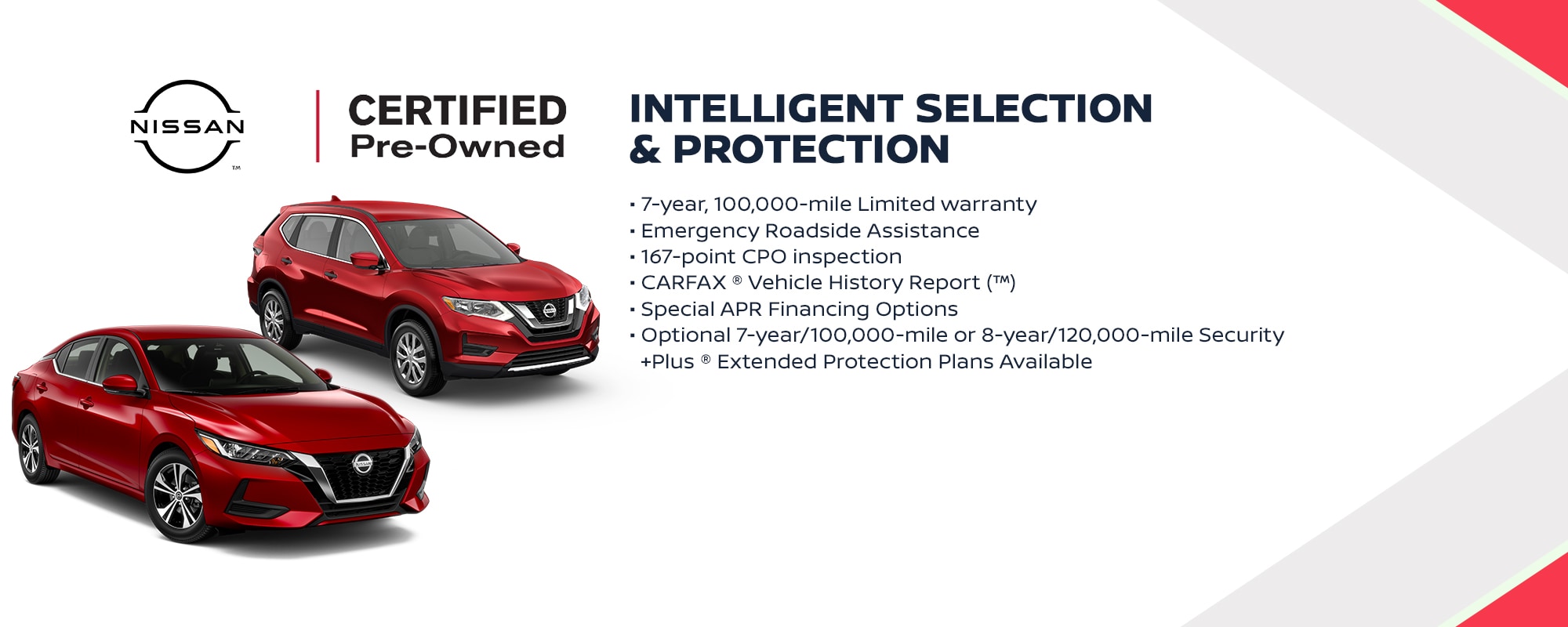 Nissan Certified Pre-Owned
Intelligent Safety & Protection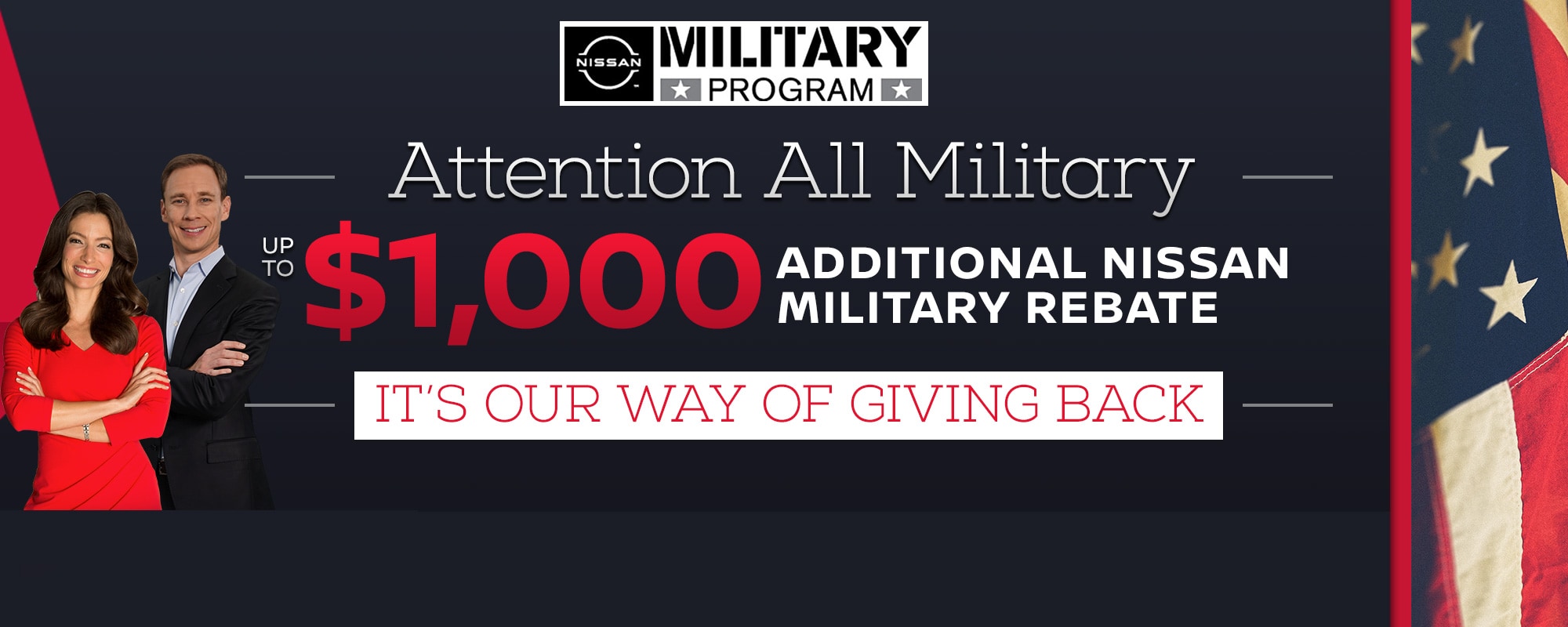 Up to $1,000 
Additional Nissan Military Rebate! 
Excludes tax, tag, title, license and $649 administrative service fee; Nissan military rebate cash by model: $500 on 370Z, Altima, Frontier, JUKE, NV, Quest, Rogue, Sentra, Versa (Note/Sedan); $750 on Maxima, Murano & Pathfinder; $1,000 on Armada, LEAF & Titan; Requires US Active & Reserve military to have current active service Leave and Earning Statement; US Military Veterans to have active service Leave or Earnings Statement and must be within 12 months of separation from Active or Reserve duty; US Military Retirees must have DD214/NGB22 or other documentation clearly indicating retirement status. Documentation must be legible and clearly verifiable for your eligibility with a valid US driver's license; See dealer for complete details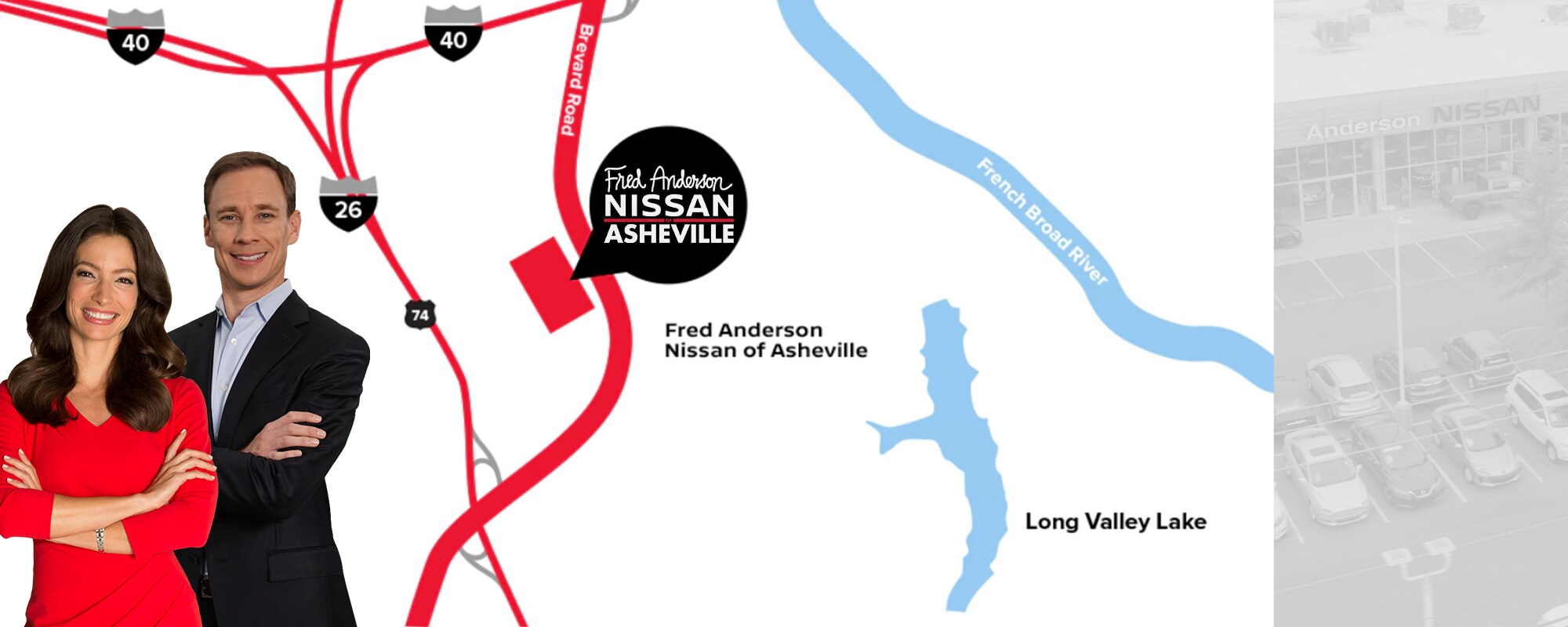 Get Directions