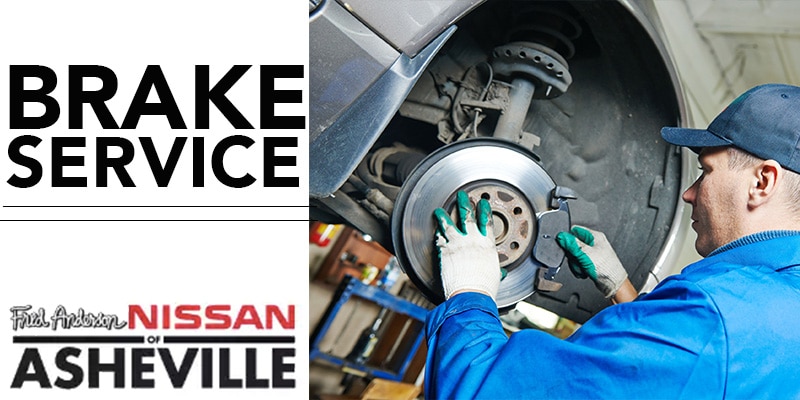 Brakes don't last forever, even in your reliable Nissan. Driving with worn brakes means your car will take longer to stop, making it less safe as a result.
Fred Anderson Nissan of Asheville, North Carolina, helps you stay on top of regular brake maintenance, keeping you and everyone else on the road safer.
Most brakes last around 50,000 miles but should be checked far more often. Make sure you have the pads inspected every 15,000 miles or so. Your oil change or tire rotation appointments are a great opportunity to have this check completed.
You can also look out for brake issues yourself. Bring your Nissan in for service if you experience:
Veering when you brake
Vibration from the steering wheel or pedals
A soft or weak feeling brake pedal
Unusual scraping sounds
The service team at Fred Anderson Nissan of Asheville has years of experience inspecting and fixing brakes on Nissan cars. Schedule your next appointment online or contact us at (828) 348-6850.